Here is a huge list of all the vehicles in
(Note: This list will include boats and planes and every type of vehicle out there) Sedans Albany Emperor Sports Albany Manana Benefactor Feltzer Bravado Buffalo Coil Voltic Enus Cognoscenti Cabrio Grotti Carbonizzare Grotti Cheetah Obey 9F Cabrio Coupes Lampadati Felon Ocelot Jackal Compacts Weeny Issi Muscle Cars Bravado Gauntlet SUVs Benefactor Dubsta Canis Mesa Karin BeeJay XL Vans Declasse Burrito Trucks Bravado Rat-Loader Off-road Canis Bodhi Nagasaki Blazer Utility/Other Caddy Mototcycles Pegassi Bati 801RR Boats Dinka Marquis
Cars
Large Vehicles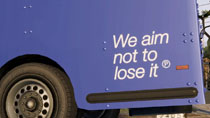 Boxville (Mail Van)
Undeniably the quarter-tail of a Boxville, a van that has appeared in every GTA since Vice City.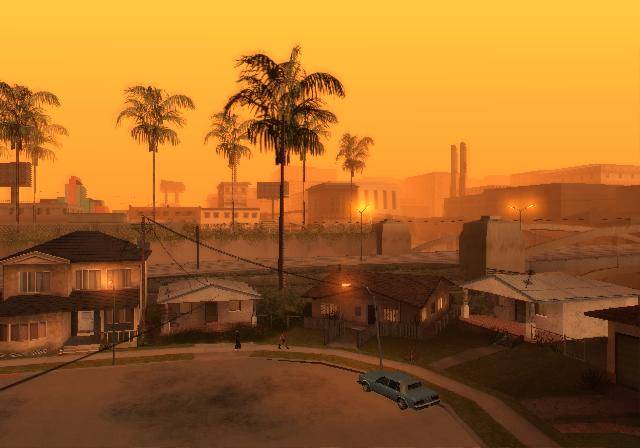 Boxville (Taco Van)
A modified version of the Boxville is featuring in GTA V. This resembles similarities to the Ice Cream truck which appeared in GTA IV.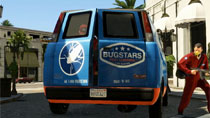 Burrito
A new and improved Burrito sporting new taillights, rear bumper, mirrors and probably more. Here in the BUGSTARS livery from the first trailer.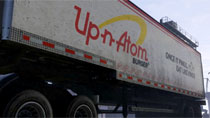 Trailer
Trailers were introduced in San Andreas along with a trucking minigame. Hopefully we'll see the return of this in GTAV.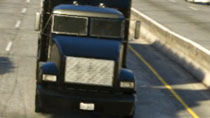 Linerunner?
With all these new trailers that need towing, we've gotten some new tools to play with. This might just be a new rendition of the Linerunner.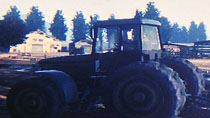 Tractor
Tractors are returning from San Andreas as revealed by the special pre-order viewfinders.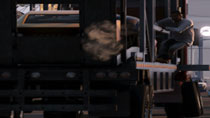 Trailer: Car Carrier
A trailer capable of carrying vehicles here depicted during a high tense mission. Also seen in the second trailer.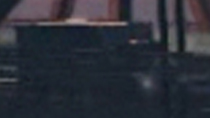 Benson
Returning from IV. Here seen on a bridge in the second trailer.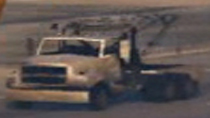 Large Tow Truck
A larger version of the tow truck has made an appearance in the GTA V trailer.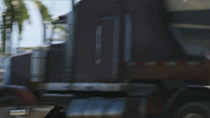 Phantom
A large truck which had appeared previously in GTA IV is returning to GTA V.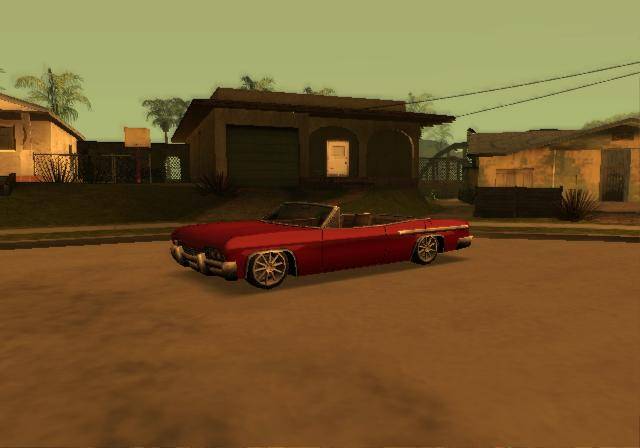 Trashmaster
The garbage truck that has made a prominent feature in several GTA's will once again return.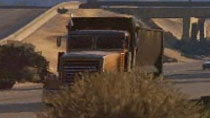 Dump Truck
An unnamed truck as seen here will be featured in GTA V.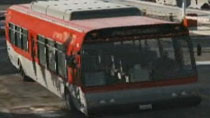 Bus
New Buses will appear in GTA V and they also have a coding system to point out the different buses that will be available.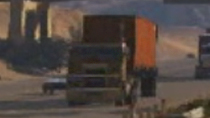 Cabover Truck
Perfect for tailgating. Looks to be based on a Freightliner Cabover.
Bikes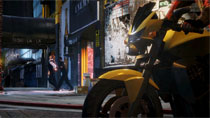 Vader
Our first glimpse of a motorcycle in the game, this seems to be the Vader from GTA4.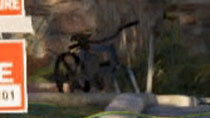 BMX
Bicycles first appeared in San Andreas, and were missed altogether in GTA4.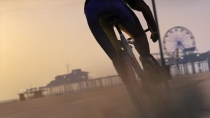 Road Bike
A typical bike for the road, kicking up sand on the beach.
Mountain Bike
Michael's choice of wheels, but only when his wife makes off with his 9F.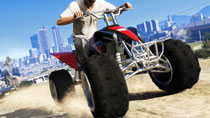 Quad
Quads are returning to Los Santos from Grand Theft Auto: San Andreas as revealed by this artwork released by Rockstar.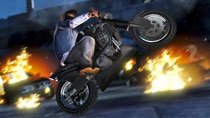 Akuma
The Akuma from GTA: The Ballad of Gay Tony is returning.
Wayfarer
While unconfirmed, it seems likely that this is a new rendition of the Wayfarer from SA. Based on a Harley Davidson FLHX Street Glide.
Aircraft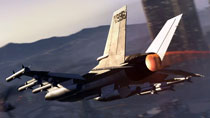 Fighter Jet
A 'conventional' figher jet seemingly based on the F-16E and F/A-18.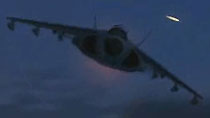 Hydra
The Hydra makes a return from SA. Based on a F-35 and a Harrier II, it is capable of vertical take off and landing.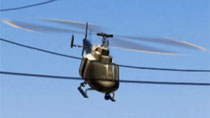 Maverick
The Maverick has been the standard helicopter in the series since GTA3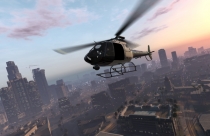 Police Helicopter
The name of this helicopter is unknown. It is marked 'Police' and appears to be a new addition.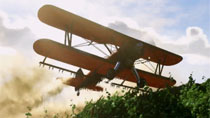 Cropduster
The Cropduster has only ever appeared in San Andreas, and allowed the player to dust… crops. Perhaps an opportunity for a minigame?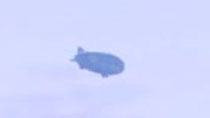 Blimp
Traditionally, GTA games always include at least one kind of aircraft that the player isn't allowed to fly. Fingers crossed GTAV will break this trend.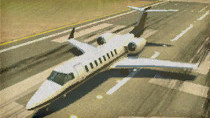 Shamal
The Shamal was a flyable plane in San Andreas, and appeared in cutscenes in GTA4. An updated version of it seems to be one of the small passenger jets available to us.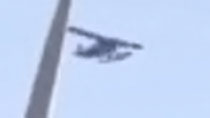 Skimmer
The Skimmer was a seaplane in Vice City and San Andreas, and its telltale pontoons in the trailer quickly gave it away.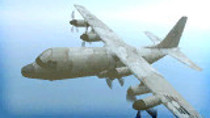 Andromada?
This plane resembles the Andromada [sic] from San Andreas, and its military livery supports this.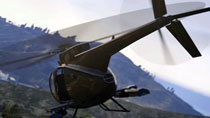 Buzzard
The Buzzard military aircraft from GTA: The Ballad of Gay Tony is returning to GTA V to wreak havoc.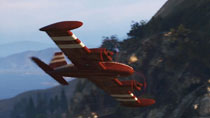 Cuban 800
The Cuban 800 is a new aircraft which will appear in GTA V.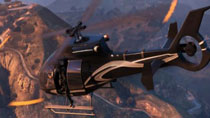 Unnamed Helicoopter
A new helicopter will be featuring in GTA V and possibly for heist missions.
Emergency Vehicles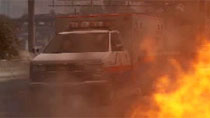 Ambulance
The Pony-based ambulance from GTA4 has been used a second time, and looks relatively unchanged.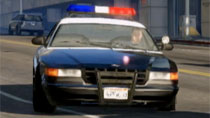 Police Cruiser
The Ford Crown Victoria police cruiser from GTA4 returns in the black & white livery of the LAPD.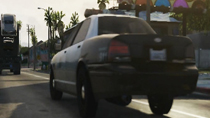 Police Patrol
A police patrol vehicle which will be used by the police officers of Los Santos will be making an appearance in V.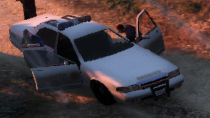 Sheriff's Patrol
A Sheriff's Patrol vehicle which is pretty similar to the Police Patrol vehicle will be used by Los Santos' finest law enforcement.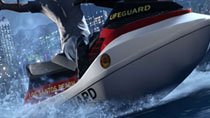 Coastguard Jetski
A Speedophile 2000, first seen in Trailer #1 – with coastguard livery.
Watercraft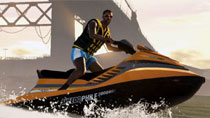 Speedophile 2000
The Speedophile looks to be the second appearance of a jetski in the series, after one was included in Vice City Stories.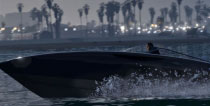 Squalo
The Squalo has made an appearance in previous GTA's before V. The first GTA being GTA: Vice City.